Capella de la Misericordia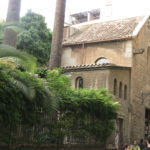 Old disused church in the heart of the Raval, in the center of Barcelona. Residents had identified the building as a suitable location for a public neighbourhood medical clinic. However there was a political struggle over the use of the building between the residents and MACBA which is a huge art gallery and cultural institution. The residents occupied the church in protest in 2019. They eventually won an agreement with the city council to locate the clinic on the site of the old church.
An interesting local example of citizens making a claim over the use of urban space, organising an occupation as a political action and strategy to raise awareness around the need for public health services.
Image: CC BY-SA
María … que pertenence a …. explica…
 Chateau en Santé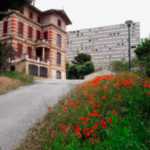 Centre de santé communautaire à Marseille-Kalliste
blah blah blah
Image: stolen
Leed el articulo escrito por tal y tal, publicado en tal revista etc.   ENLACE
Este vídeo… blah blah blah
María … que pertenence a …. explica…